Since 1973, we have been providing high-quality lessons and memberships to help people get out on the water and experience the thrill of being pulled behind a boat.
The Ottawa Water Ski Club is open to all ages and abilities, to come out and learn the basics of water skiing. We've built a community made up of water skiers of all ages and skill levels, where bonds are formed among family, friends, neighbors, and strangers who all share a love of being behind the boat. We invite people to come and join us on the water and leave with sore muscles, new friends, and a renewed, or newly found passion for the sport.
We offer a wide range of towed water sports activities to cater to the needs of every water sports enthusiast. From wakeboarding to waterskiing, kneeboarding to barefoot, we have everything you need to make the most of your time on the water. For our more advanced slalom skiers we have a private exclusively permitted slalom water ski course to try your hand at.
Our certified instructors provide personalized lessons that cater to your skill level, ensuring that you learn in a safe and fun environment. We also offer free equipment, so you can enjoy your favorite water sport without having to invest in your own equipment. Our lessons are tailored to each individual's skill level and we ensure that everyone leaves the water with a sense of accomplishment.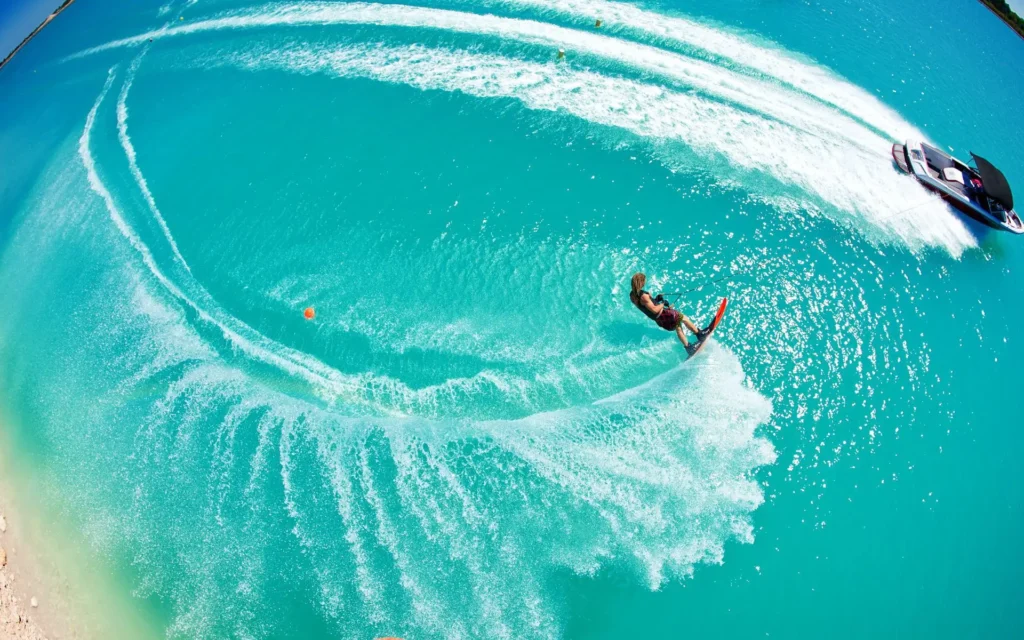 The Ottawa Water Ski Club (formerly known as the Gloucester Water Ski Associaton) was established by Joe Messner in 1973. Joe lived only a short distance down the river from where the club exists today and where it's existed since day one! Right in Eccolands Park.
The Mesner family started teaching water skiing in the late 1960's. Joe was instrumental in building and installing a water ski jump and later a boat launch. Established in 1973 the water ski club continues to operate out of Eccolands Park.
Joe was a 15 time national water ski champion. Together with his daughter Pat Messner, a world champion water skier, they provided the opportunity for so many to learn and enjoy the sport of water skiing.
Pat Messner, a slalom specialist who holds Canada's only Olympic medal in water skiing—a bronze in women's slalom at the 1972 Summer Olympics—along with 4 world championship medals, 18 Canadian champion titles and 19 different Canadian records continues to participate with the Ottawa Water Ski Club. Pat was made a member of the Order of Canada for her immense participation and support of the sport. Today Pat is still coaching water skiing and is considered an elite coach among athletes in the Adaptive Water Ski community.
Over the last few decades the club has continued to thrive. We have taught countless newcomers and coached many participants who've gone on to become not only club members but also competitive skiers. We have provincial, national and international competitors among our alumni as well as those that dedicate countless volunteer hours to support the club and the sport. Some have gone on to be tournament boat drivers, judges, officials and of course champion slalom skiers, trick skiers, jump athletes and barefooters.
Today the dedicated volunteers that run and support the club do all that they can do to keep the sport accessible to all at the best price they can. From wakeboarding to waterskiing, kneeboarding to barefoot, we have everything you need to make the most of your time on the water.
We welcome another 50 happy years to towed water sports enthusiasts in the greater Ottawa area.